Beverly Hills Cop 4 coming in 2016
Excellent news, Axel Foley fans!
And I wouldn't have bothered with the post if it isn't excellent news. Beverly Hills Cop 4 is coming in 2016. As Hollywood continues to resurrect classic movie franchises, this 80s pop-culture classic will continue and indeed star Eddie Murphy. Paramount has set a release date of March 25th, 2016 with Brett Ratner expected to direct (given my love for the Rush Hour franchise, I like this pick). I only hope Billy Rosewood comes back too.
To celebrate the news, here are some of my favorite Beverly Hills Cop GIFs and Peter Griffin dancing and humming to the theme song, on loop for over an hour because this is the internet.
h/t The Wrap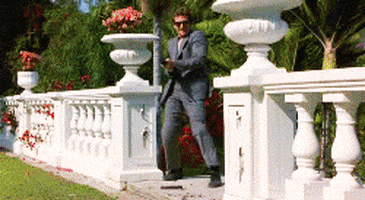 ---
---
---